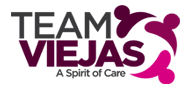 To protect your personal data,
please make sure you are using the latest version of your browser

Sign In Instructions
To see your personal benefits information, enter your user ID and password in the top left corner.
User ID: Social Security Number + 717
Example: 123-45-6789 = 123456789717
Password: Date of Birth (MMDDYYYY)
Example: May 1,1975 = 05011975.
You will be prompted to change your password the first time you sign in.

Welcome
You and your family's health and welfare is important. Without healthy Team Members like you, Viejas Casino & Resort cannot achieve our vision to become the #1 casino and resort in San Diego County.
As the single most important asset to our growth and success, we are committed to providing the resources that promote health and well-being for you and your loved ones.

Connect to Resources
A benefit counselor is a phone call away to assist you with your benefits
Benefits Center 866.793.5241
Hours of Operation (Pacific Standard Time)
• Monday - Friday: 8 am to 6 pm cst